Cypripedium Ventricosum

30-40 cm

medium-size, May
The artificial remake of an also naturally occuring hybrid, incredibly stable and robust in its growth with a wonderfully coloured bloom. These were the irresistable reasons for us to take this garden orchid on our plant list. Cypripedium Ventricosum stands out through its broad leaves and the strong stem.
An interesting variation of this hybrid is Ventricosum Pastel and the clone 'Frosch's Queen of the Mist'.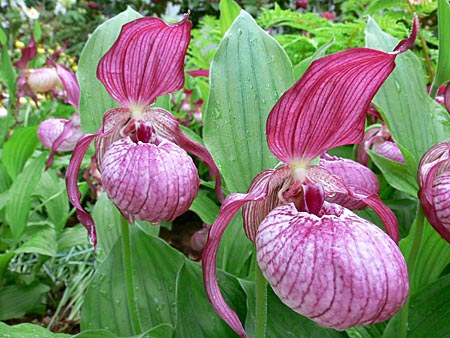 Information regarding care can be found in our planting instructions.