Cypripedium 'Frosch's Mother Earth'

30-40 cm

large, May
Frosch® Exclusive Perennials has not only been offering garden orchids raised from seed, but also clones taken from tested outstanding single plants. The advantages for you:
All specimens of a clone are homogenous, particularly beautiful and vigorous.
All flowers will exactly resemble the photo.
---
'Frosch's Mother Earth' is a time-proven, remarkably vigorous and healthy clone of Cypripedium Inge. The name 'Mother Earth' refers to the earthy colours of the petals. For me, this plant's characteristic is somehow down-to-earth. It is a calm contrast to other hybrids with strong colours.
'Frosch's Mother Earth' rapidly forms clumps with many shoots. Large flowers on elegant, erect stems make this garden orchid an eye-catcher. Always worth trying!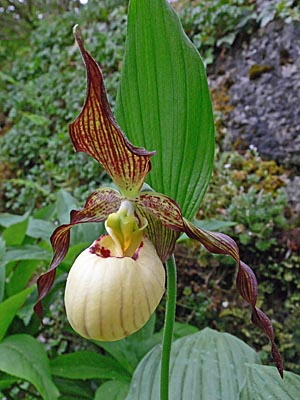 Information regarding care can be found in our planting instructions.