Cypripedium Gisela

30-40 cm

medium-size, May
Gisela is, like Anna, Axel, Maria and Paul, a particularly robust garden orchid, ideal for the beginner, and famous for its vigour. Even if you haven´t had any previous experience with lady´s slippers in your garden, Gisela will delight you. Within a few years it forms big clumps.
Regular fertilizing is required for vigorous growth - just fertilize it as you would other perennials. The striking flowers enrich your garden with exclusive beauty. No need for winter protection: even when exposed to -30°C / -22°F and only a thin snow cover, Gisela will not be harmed.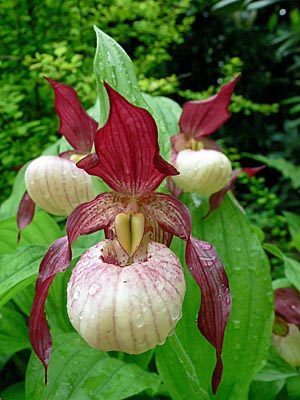 Information regarding care can be found in our planting instructions.