Cypripedium 'Frosch's Alaskan Beauty'

20-30cm

small, May
Frosch® Exclusive Perennials has not only been offering garden orchids raised from seed, but also clones taken from tested outstanding single plants. The advantages for you:
All specimens of a clone are homogenous, particularly beautiful and vigorous.
All flowers will resemble the photo.
---
'Frosch's Alaskan Beauty' is a selected clone of Cypripedium Alaskanum. Although all plants are genetically identical, the spotting of the flowers is varied. Vigorous plants may even produce twin flowers. Yet the single flower is only a few centimetres tall (1.5 inches) – an enchanting miniature form among the hardy lady's slippers!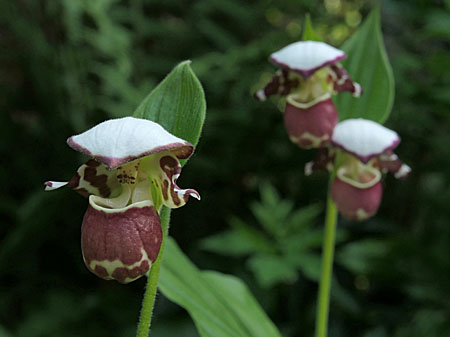 'Frosch's Alaskan Beauty' is a low-growing garden orchid perfectly situated at the front of the border. Unlike the other hybrids, it has a creeping rhizome and spreads like ground cover.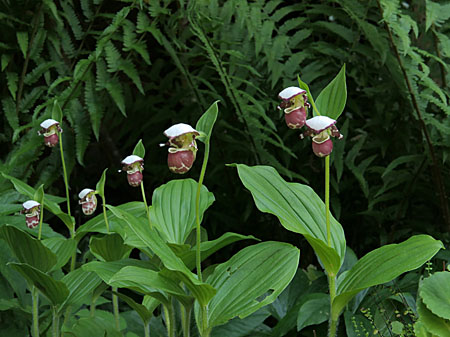 During years of selection, this plant has distinguished itself with particular vigour, good colouration and hardiness. Even with no previous experience with the hardy lady´s slippers in the garden, you will be delighted with 'Frosch's Alaskan Beauty'. The effects of climate change can do little to harm it.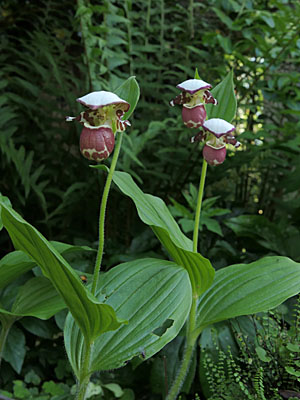 Information regarding care can be found in our planting instructions.