Cypripedium Columbianum

40-50 cm

medium-size, May
Columbianum is the artificial remake of an also naturally occuring hybrid. This elegant garden orchid captivates the eye by its striking flower coloration and shape as well as the slender growth of its shoots. Everything reminds strongly about the wild species Cypripedium montanum from North America. Cypripedium Columbianum forms many flowers, often two per stem. A similar coloration shows the cross Ingrid.
Columbianum is not quite as robust and tolerant as the other Frosch® hybrids. Due to the parentage of Cypripedium montanum, this cross is somewhat sensitive to long-lasting periods of rain. So good drainage and shelter from excessive rain is therefore recommended.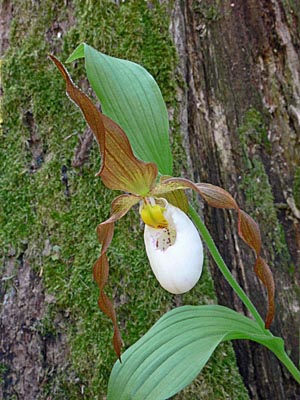 Information regarding care can be found in our planting instructions.