Cypripedium Barry Phillips

30-40 cm

medium-size, May
What colours! Barry Phillips displays a very rare colour combination for lady's slipper, namely yellow and green. Cypripedium Ursel is the only other variety showing these colours. This unique colouration is especially appealing in front of a dark background. All this in combination with an elegant shape of both the flowers and shoots, which emphasizes the uniqueness of this cross all the more.
A real eye-catcher in the shaded garden!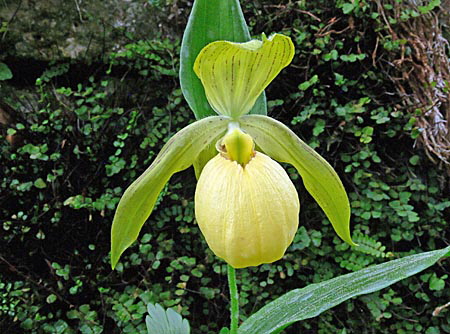 Information regarding care can be found in our planting instructions.