Cypripedium Alaskanum

20-25 cm

small, May
Cypripedium Alaskanum is an enchanting miniature form among the hardy lady's slippers. The single flower grows just a few centimetres tall (1.5 inches) and can be reddish or brownish spotted, analogous to the parent species. Unlike the other hybrids, it has a creeping rhizome and spreads like ground cover.
Despite its small size, this garden orchid is hardy and vigorous. The effects of climate change can do little to harm it. Even if you have no previous experience with the hardy lady´s slippers, Alaskanum will give you much pleasure.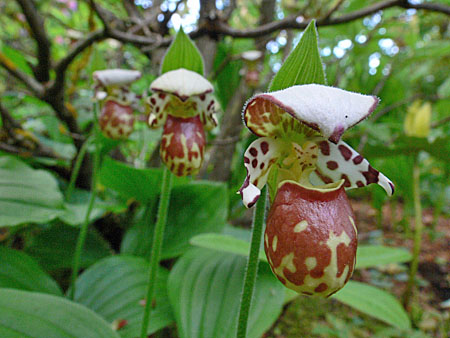 Information regarding care can be found in our planting instructions.